Letsemeng lights up townships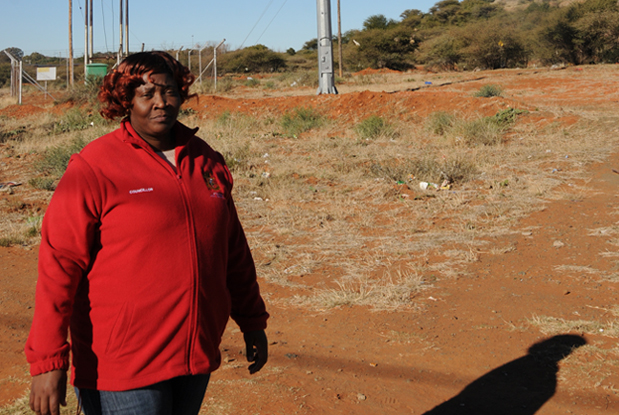 Letsemeng Local Municipality executive mayor Thandiwe Reachable is confident the 10 high-mast lights that council has erected in townships within her administrative area will help deter would-be criminals.
Taking advantage of darkness at night, criminals have often pounced on unsuspecting residents on the streets, robbing them of their belongings or raping especially young women.
In an effort to help make townships safer, Letsemeng recently completed the installation of high-mast lights in five wards to the tune of R3.9-million.
The project was financed with funds from the Municipal Infrastructure Grant.
Reachable said it was important to ensure that anyone walking in the townships at night felt safe.
"Young girls are the most targeted during weekends because they also walk at night and at times drunk from the pubs in town," she said.
"We have had high rate of rape cases in our community during weekends but I believe that will now change since everyone can see clearly where they are going or who is coming to them during the night.
"People were stealing electricity cables from the nearby sub-station and causing a serious problem for the municipality with power cuts.
"The problem cost the municipality lots of money which could have been used for other services when we had to replace the stolen cables every now and then.
"However, this project will also assist residents in ensuring that they are safe in their houses while sleeping at night."
Among the areas that have been lit up is the open field between Ditlhakeng and Diamant-Hoogte townships in Koffiefontein.
A 68-year-old granny, Annah Mathews, living near the field, said she can now
have a good night's sleep since the installation of the lights.
"It got bad last year during the festive season when everyone was drinking and later had to walk past here," she said.
"I used to hear lot of things but I was unable to do anything."