Letsemeng spends millions in infrastructure development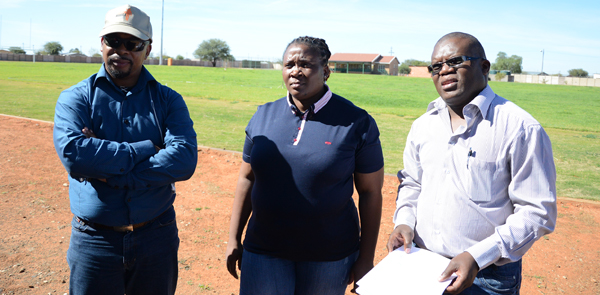 The Letsemeng Local Municipality has invested over R20-million in several infrastructure projects which are being rolled out in different towns and townships falling under its jurisdiction.
The projects range from roads construction to sport facility development.
The municipality has in the previous financial year completed several roads construction projects. Plans are afoot to complete the construction of the Luckhoff sport complex.
The construction of the sport complex has been funded through a R3.4-million funding from the Municipal Infrastructure grant (MIG) and is expected to be completed in August this year.
Letsemeng Local Municipality mayor, Thandiwe Reachable, is happy that the municipality has managed to complete critical infrastructure projects that will improve the living conditions of local residents.
"The service provider has just commenced work at the sport complex in Luckhoff after he was appointed and handed over the site officially few weeks ago.
"It also makes me happy to see that other projects such as the Ratanang sport complex in Jacobsdal where there was a major upgrading worth R5.6-million funded by the Rural Infrastructure Development (RID) unit of the department of rural development and land reform were completed on time," said Reachable.
Reachable said further funding has been set aside for the building of a recreational facility in Jacobsdal under the department of rural development and land reform. She said a service provider has already been appointed for the project and the site has been officially handed over.
"That project will commence in May this year for the period of six months."
Other completed projects include the 7.7km road and storm water canals in Luckhof. This is part of phase one of the infrastructure multi-year project amounting to R6.7-million. In Jacobsdal, R8.7-million was spent in phase one of the infrastructure investment project.  The completed projects include a 2.2km paving road, construction of a two kilometre access road and storm water canals.
The municipality has also built an access road in Petrusburg under the township revitalisation programme led by the department of public works to the tune of R4-million.
"Phase 2 of this project will commence immediately while we also ensure that the Koffiefontein stadium gets upgraded to include grand stands and netball courts.